Unique hatchback design brimming with charisma and fun

5 seats and 5 doors for complete family practicality

A range of petrol and diesel engine options with start and stop technology

Featuring a world-first connected HD camera for streaming video

Compact length makes the C3 particularly agile on cramped roads

Interior refinements for complete comfort within the C3 cabin
Citroen C3 Latest Offers
CITROEN C3
You've never seen a hatchback quite like this before. The latest reimagining of the C3 by Citroen will change everything you thought you knew about modern driving. A stylish and sophisticated hatchback with plenty of modern technology to brag about, the Citroen C3 combines family practicality with technology that's simply not available anywhere else. On top of standard tech features like lane departure warning systems and reversing cameras, you also get access to the world's first HD connected camera for streaming video and image capture. In other words, you can share your driving experience with the world! From interior comfort and practicality designed to block out the sounds of the road, to an incredible range of generous extras, the newest Citroen C3 is sure to blow you away.
C3 Features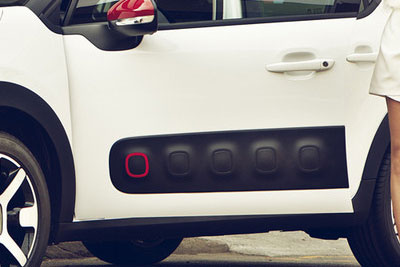 Compact Hatchback
If you want versatility and convenience, the compact design of the newest C3 offers an agile and practical driving experience. Perfect for getting around tight corners and slipping into smaller parking spaces in a hurry!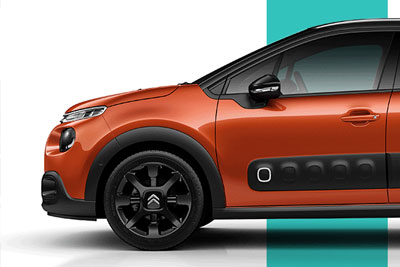 Incredible Style
The bold and charismatic appearance of the latest Citroen C3 make it difficult to ignore. Plus, there's the option to add a range of optional extras and design changes to your choice, so that you can create a C3 that's personal to you.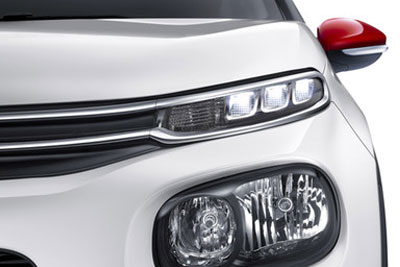 Great Technology
Take your driving experience up a notch with the range of great tech in the latest Citroen C3. Features include coffee break alerts, reversing cameras, lane warning departure systems, and speed limit recommendation recognition too!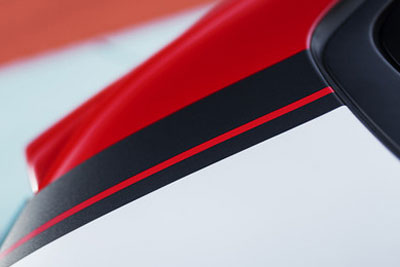 Interior Refinements
Aside from the 5 seat and 5 door configurations, the latest C3 offers a solution that helps you to drown out the sounds of the outside world. Dampening road noise means that you can focus on driving, while passengers relax.
Interior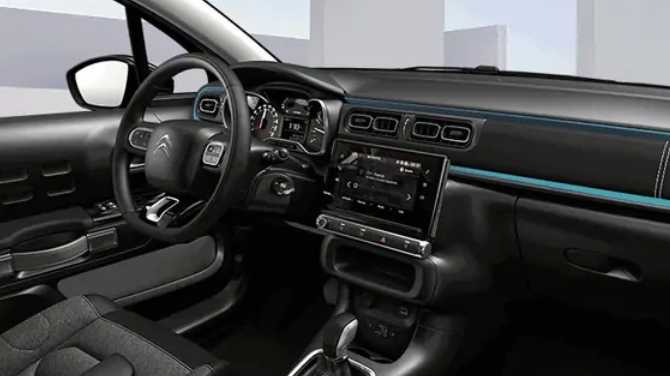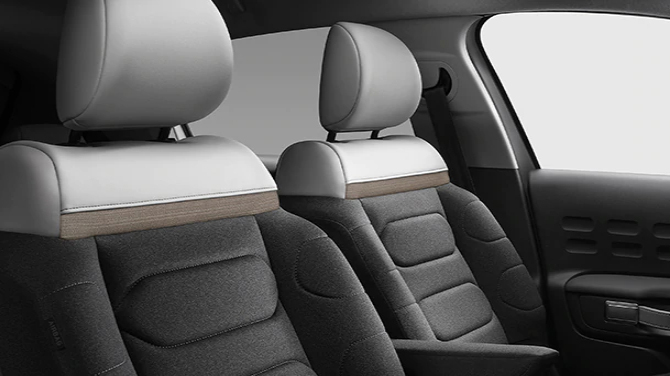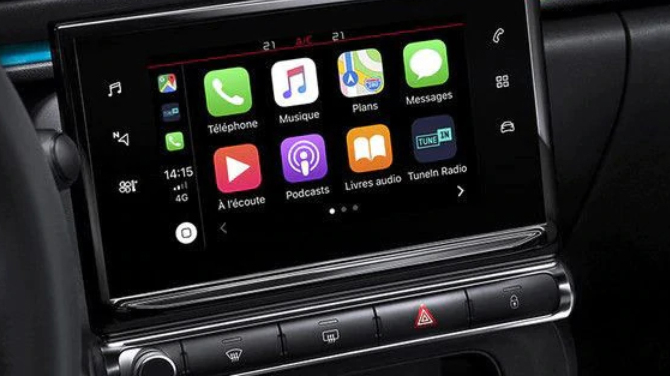 More Features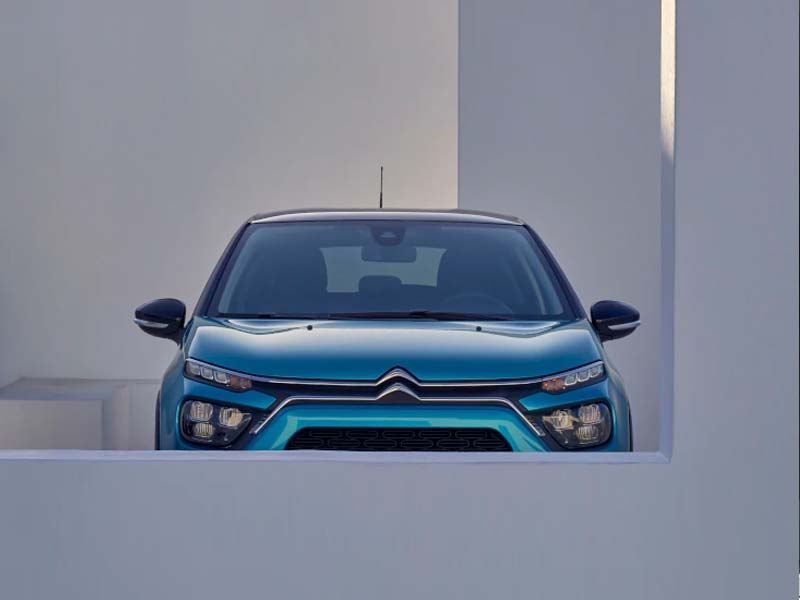 Comfortable Cabin
The cabin of the latest C3 has been carefully designed by Citroen to offer absolute comfort, from stylish and cosy seats, to the wide amount of headroom and legroom for a compact car, you're bound to be impressed by this car.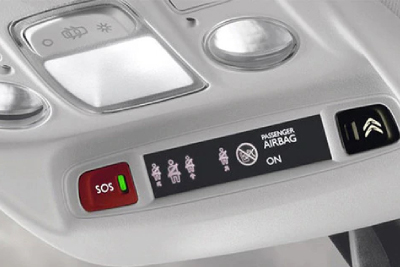 Perfect for Family Life
The Citroen C3 features a range of incredible storage solutions that make it more convenient for family life. Besides plenty of seating space for child seats, there are storage bins located throughout the cabins too!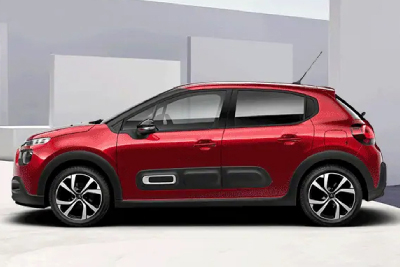 Engine Options
The newest C3 comes with a collection of different engines to choose from, including BlueHDI Diesel engines, and PureTech petrol. Every option is efficient and comes with start stop technology to help you cut down on fuel costs.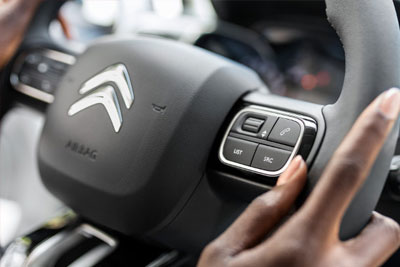 Camera Tech
A world-first, the ConnectedCam feature of the latest Citroen C3 allows you to snap pictures and record video from your perspective as you drive your car - giving you the perfect solution for creating incredible road trip memories.
C3 Colours
Almond Green
Arctic Steel Metallic
Cobalt Blue Metallic
Peria Nera Black Metallic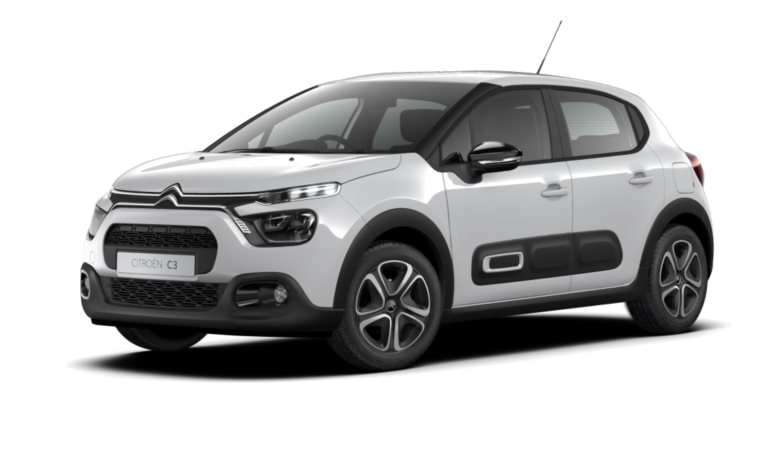 Polar White
Power Orange Metallic
Shark Grey Metallic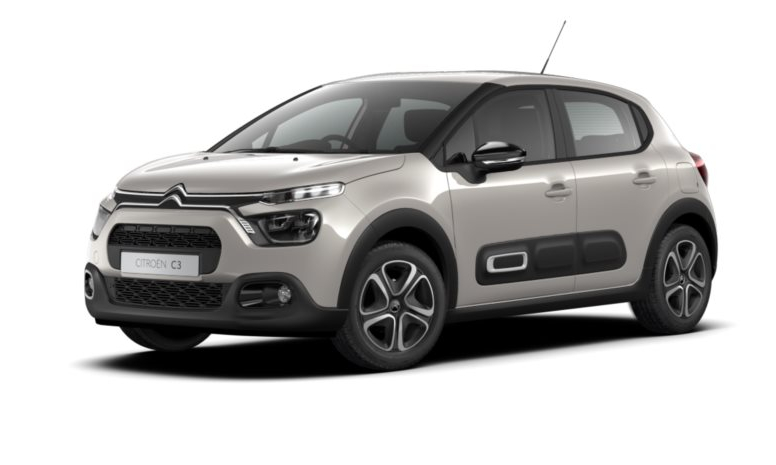 Soft Sand Metallic
For the trim levels, colours and more detailed info, download or order the C3 brochure
Get a Brochure
Why not take a test drive in the C3? It is the best way to know if the car is for you.
Book a Test Drive
If you need to know more info about the Citroen C3 - Just ask, we are here to help.
Ask a Question
View all of our C3 offers by clicking the link below.
Latest Offers

The Citroen C3 has low running costs and a practical interior, and thanks to its soft suspension it's one of the most comfortable superminis on the market
Carbuyer

The Citroen C3 is impressively refined, and even on the motorway there's not much wind- or road noise
What Car

High speeds and motorway driving are handled pretty easily in the C3. It's a refined long-distance cruiser, with one of the most comfortable rides in the sector
Auto Express
Citroen New C3
Call us Today
01494 440204
Contact us