Versatile selection of two lengths and two heights to choose from

Convenient and innovative side doors for Euro pallet storage

Huge maximum payload capacity of 1,200kg

Fuel-efficient Diesel Euro 6 BlueHDi engines available

Enough comfortable seating for up to three people in front

Available in a selection of Combi and Crew Van models too
Citroen Dispatch Latest Offers
Citroen Vans Dispatch
Redefine your business on the road with the latest and greatest Citroen Dispatch - one of the most versatile and convenient medium size panel vans available today, with a maximum loading capacity of around 1,200 kg in all models offered in XS, M, and XL sizes. The M model provides no less than 3,670mm worth of load length, while the XL version upgrades that capacity to 4,020mm, and even the smallest version can handle 2 Euro pallets easily. The available Muduwork long-loading system is also available throughout the range, featuring a bulkhead hatch, and folding triple seat front bench, with multiple positions for personalized interior space. What's more, the latest Dispatch comes with an array of new equipment, including cruise control, a 7-inch touchscreen dashboard, and more. The Dispatch currently returns 55.3mpg combined with the 1.6 BlueHDi engine, too.
Dispatch Features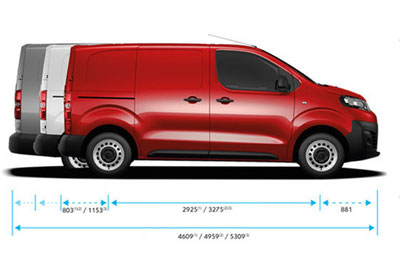 Choice of Heights and Lengths
Build your perfect Dispatch with a choice of 2 different heights and 2 lengths, with a loading length of up to 2.58m, and a load height of up to 1.75m, a carrying capacity of 7m3, and a payload of up to 1,200 kg.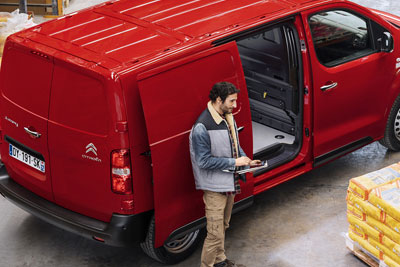 Easy Access Sliding Side Doors
Make loading easier with the wide sliding doors on the Dispatch - each large enough to accept Euro pallets as standard, and available in either automatic or manual functioning models. Pick whatever fits you best!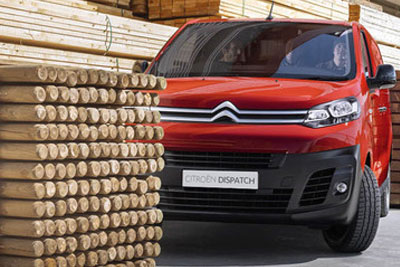 Optional Moduwork System
The innovative Moduwork long-load system is a great extra for most van operators, with a hatched bulkhead and three-way folding front bench which can be used to increase the load length to around 1,160mm.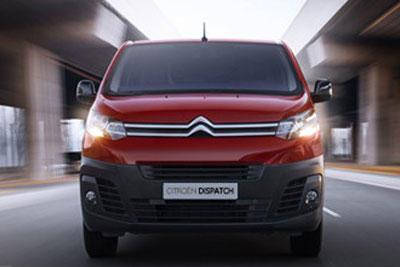 Economical Running Power
For ultimate fuel-efficiency, try the 114 bhp 1.6-litre BlueHDi engine for up to 55.3mpg combined and CO2 emissions of only 133g/km. The 94 bhp version offers 54.3mpg and 135g/km CO2, with an automatic gearbox.
Interior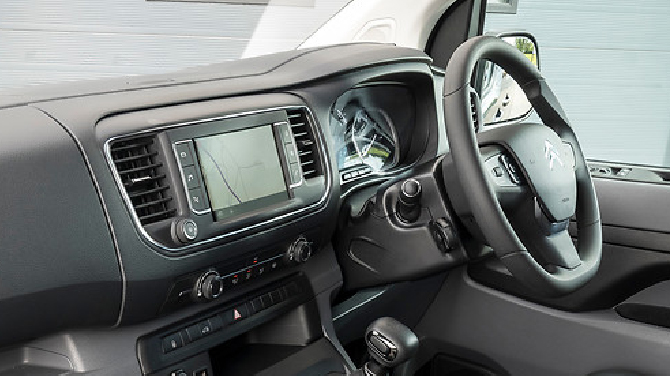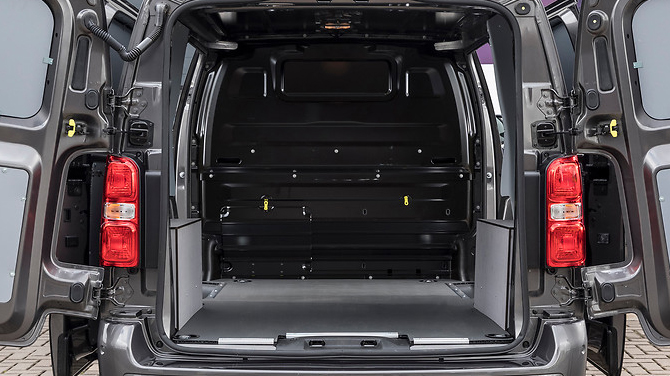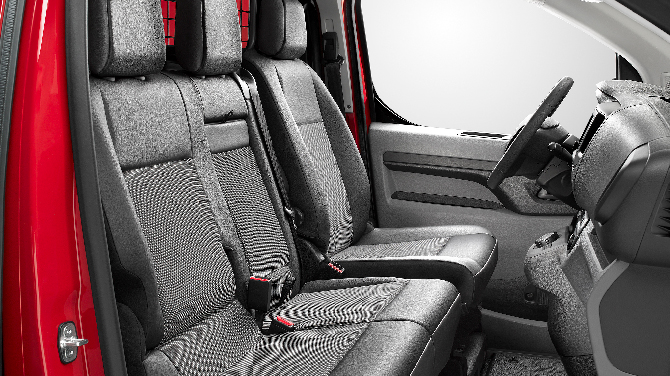 More Features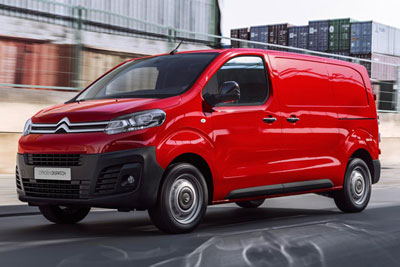 Expansive Cabin
Despite it's easy manoeuvrability, the Dispatch offers a cosy, tactile cabin that's brimming with quality, and space upfront for three adult passengers to relax with ample headroom and legroom no matter how long the journey may be.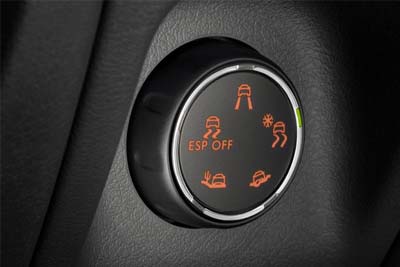 Exceptional Grip Control
The optional Grip Control feature is a form of advanced traction control and anti-skid solution that improves traction on slippery ground. This system is driver-selectable, and allows you to choose from four modes for grip.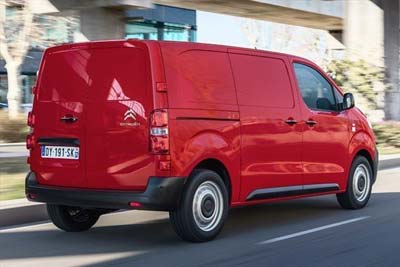 Optional Pneumatic Suspension
The available pneumatic suspension can be lowered or raised to adjust the rear van to between 491-500mm, perfect for navigating difficult terrains and roads without halting the hauling of a heavy load.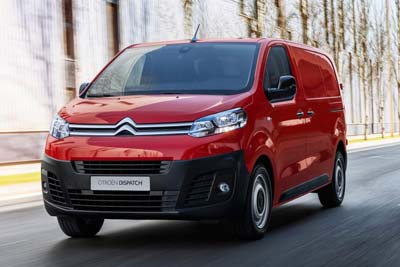 Combi and Crew Van Options
The new Citroen Dispatch is also available as a combi van or 6-seater crew van. There's even a platform cab version to select, so that you can have your ideal Dispatch, no matter what your personal needs may be.
For the trim levels, colours and more detailed info, download or order the Dispatch brochure
Get a Brochure
Why not take a test drive in the Dispatch? It is the best way to know if the car is for you.
Book a Test Drive
If you need to know more info about the Citroen Dispatch - Just ask, we are here to help.
Ask a Question
View all of our Dispatch offers by clicking the link below.
Latest Offers

With the arrival of the new Dispatch, Citroen can justifiably claim its place as one of the comfort leaders in the van sector
Auto Express

Cheap to run, comfortable and extremely practical, the Dispatch improves on its predecessor on every level
Honest John

Citroen knows better than anyone how to sell vans in the UK marketplace
RAC
New Citroen Vans Dispatch
Call us Today
01494 440204
Contact us